Working with Text Frames & Photo Frames
Textframe
To use Textframes, open the Text tab in the left panel, and click or drag the desired Textframe into your canvas.
1

Double-click to edit the text in a Text frame.

2

Treat the texts as usual - you can change the font color, font size, font type, alignment, and add hyperlinks!

3

If you need to edit them, you can treat text frames as grouped objects. You can delete, move, and resize the elements within the text frame after you ungroup them.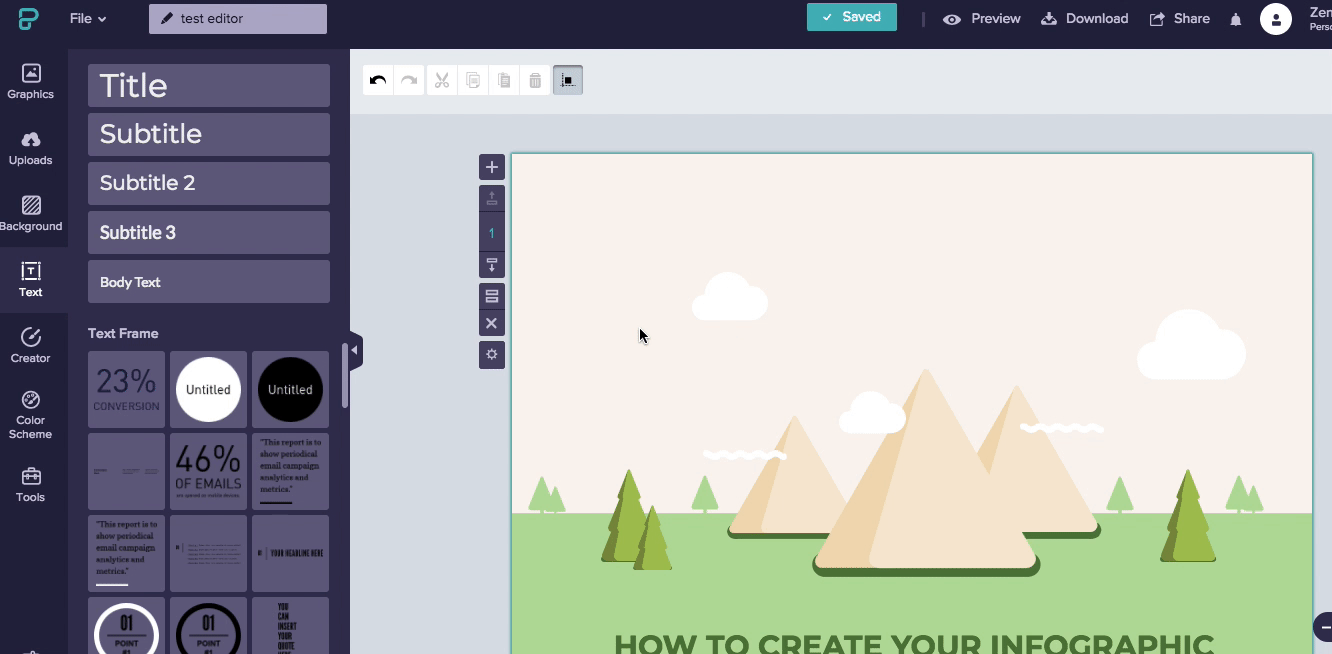 Photoframe
Photo frames are located under the Graphics tab in the left panel of the editor (under photos).
1
Click to access the Photoframe menu, and click or drag the Photoframe you want to use into your canvas
2
You can adjust the texts in a Photoframe by double-clicking on the text.
3
Drag your photos from your uploaded images or even directly from your computer folder into the Photoframe's photo in the editor to replace it. Your photo will be masked into the Photoframe!
4
Double-click the photo to adjust or resize your photo within the mask.