Printing visual
As Piktochart does not include any built-in printing functions, you'll need to first download your visual to your computer, and then print the PNG image (or PDF document, if you are a Pro subscriber).
You can also print double-sided, provided this is possible with your printer settings. It is best to choose a Poster/Report/Flyer template for this purpose.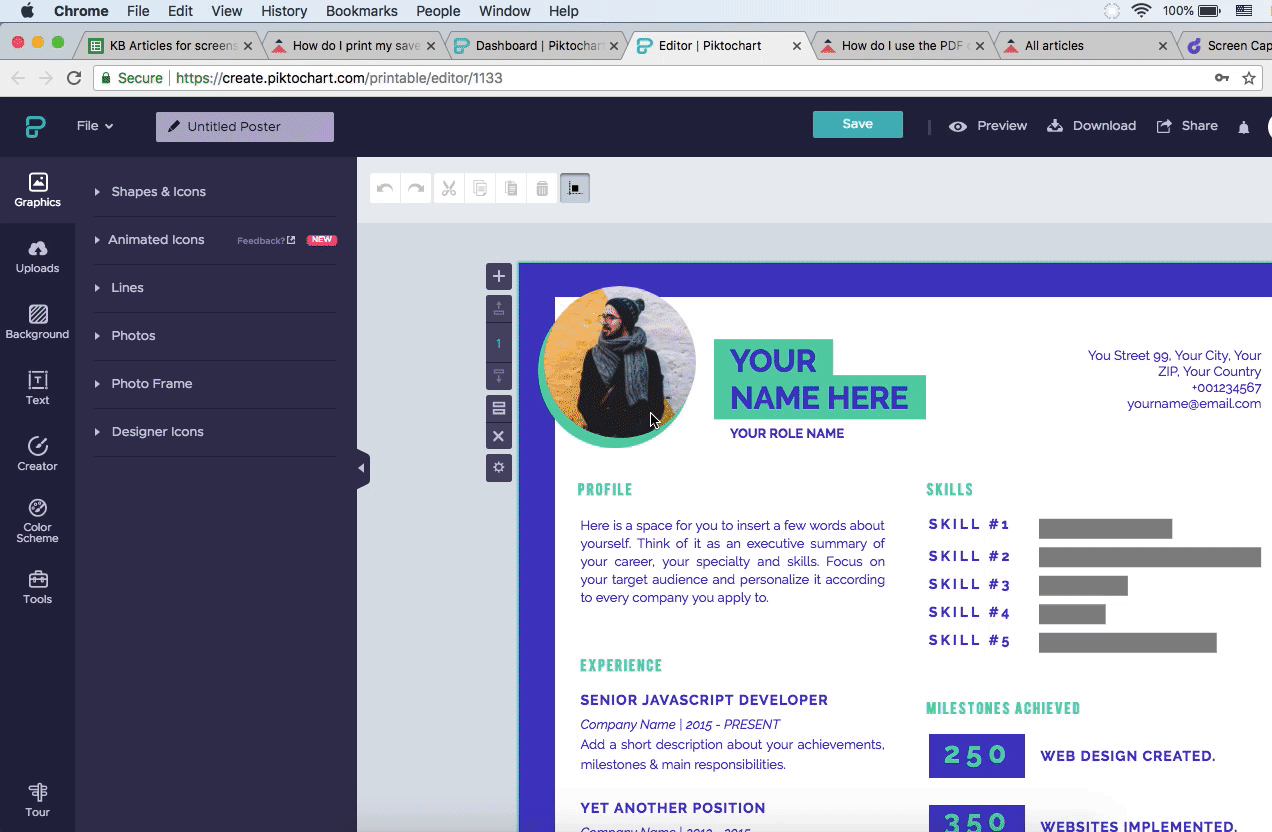 Templates in the Infographic category are not optimized for printing. These are ideal for online viewing.
About Default Download Settings
You will note that Poster, Report, Flyer and Presentation templates have Download As Blocks toggled ON by default so that each block can easily print to a single page.
Common questions
How do I set up my printer for no white borders on my visual (bleeds or margins)?
All printing occurs outside of Piktochart, so you'll first need to download your visual as a PNG or PDF, then print using your computer's printing function.
There is no bleed set up for downloaded copies - your downloaded visual should have no white margins when downloaded. However, your printer may automatically add a fine white line on all sides of your visual. You'll need to go into your printer settings to turn this off, if possible.