Using Brand Colors
As a PRO user, you can use our My Colors tool to build a custom color kit for your account based on your brand, or your favorites, or more!
You can find the My Colors tool under the profile icon in the top right corner → Brand Assets when logged into your account.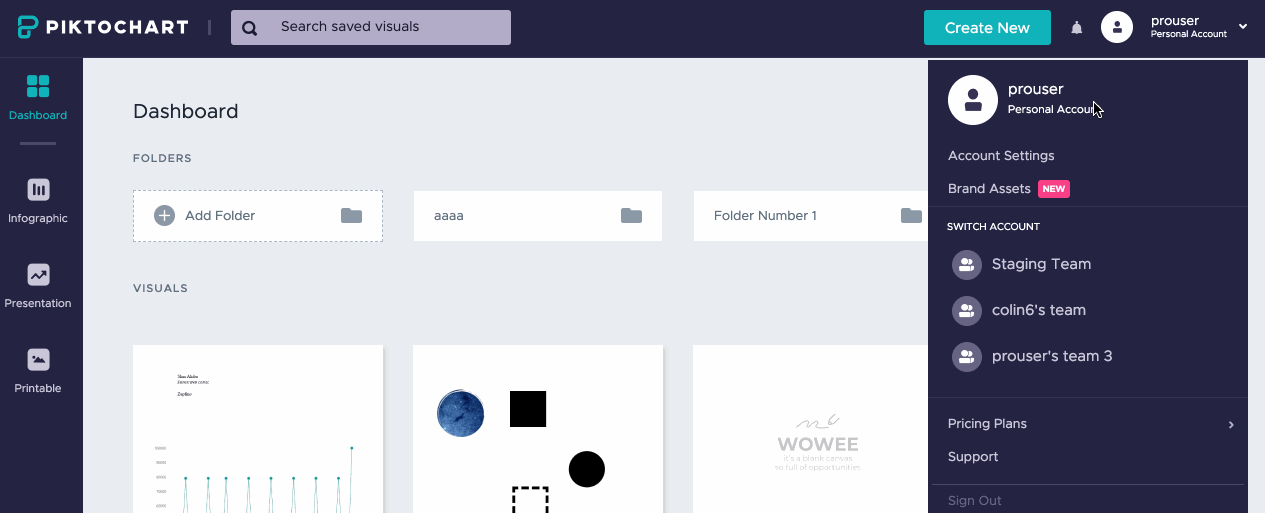 After entering the tool through the right menu, you can set My Colors in one of two ways:
1

You can choose up to 6 colors via the color tool - this includes entering a hex code or choosing colors from the predefined swatch and the extended color wheel, or

2

You can upload an image and up to 6 colors will be extracted and added to the color palette (JPEG, PNG or SVG images accepted).



Any member of the team may add, edit, or remove colors from the My Colors selection, and may use the selected colors when designing a visual or creating a color scheme.

When editing visuals inside the editor, the personal colors you have set will be available inside the color tool. Once your personal colors are set, you can use them consistently across all your visuals! You can use your colors to create your own color scheme.

If you set

My Colors

and later your subscription ends, your hand-picked color palette will no longer appear.