Crop or Mask Images
You can crop (also called mask) an image into any mono-colored shape provided in our shapes and icons graphics tool.
You can mask with your own uploaded personal image.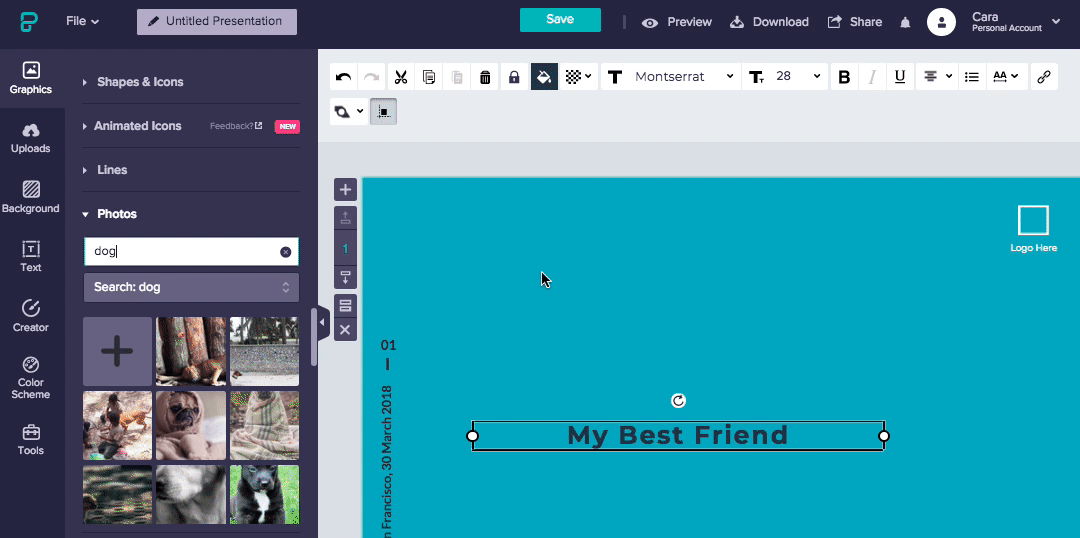 Click your image to select it.
Press shift, and click a shape so that both the image and shape are selected.
Click the masking tool found at the top properties bar.
Double-click the masked image to resize or reposition the part of the image that shows in the shape or icon.