Uploading Images (PNG/JPEG/GIF/SVG)
There are two ways in which you can upload an image.
1

Drag and drop
Click the Upload icon (on the left panel) to open up your uploads library. There's an area at the top in which you can drag and drop your image from your computer. Your image will then appear in your uploaded images library. You can also drag and drop images from an open folder on your computer directly onto the canvas you are working on.
When resizing the image, press the Shift key to maintain your aspect ratio.

2

Select file

You can also choose to upload a file from your computer. By clicking Browse Images , a window will pop-up, and you can then select the file from your computer. The image will appear in your uploaded images library.
To delete your uploaded images, just hover the image in the Uploads library and click the X at the top right corner of the image you wish to delete.


If you delete an image from your Uploads library, the image will no longer appear on any canvases to which it was added.
Upload Capacity
Free users can upload up to 100 MB
PRO users can upload up to 100 GB
Enterprise users can upload up to 200 GB
Deleting images in bulk
You can choose the Select all option to delete all your uploads:
You can also select multiple uploads to delete at once:
This action is irreversible. All deleted uploads cannot be recovered.
Common Questions
Why can't my uploaded images show in my visuals?
If you upload a personal image to your account and place it on a canvas, the image must always remain stored in the Uploads section of the account.
If it is deleted from Uploads, only a blank space will appear on the canvas during editing and download. To see it on the visual again, you'll need to re-upload the file and then re-insert it on the canvas.
Can I upload GIFs/SVGs?
If you find an animated GIF or SVG file on the internet, save that file to your computer's hard drive.
Next, make sure your computer file management settings are set to display the extensions for known file types. You can consult Windows or Mac support if you need instructions for this operation.
Finally, find the saved GIF or SVG file on your computer, then upload the file under the Uploads section from the left panel of the Piktochart Editor.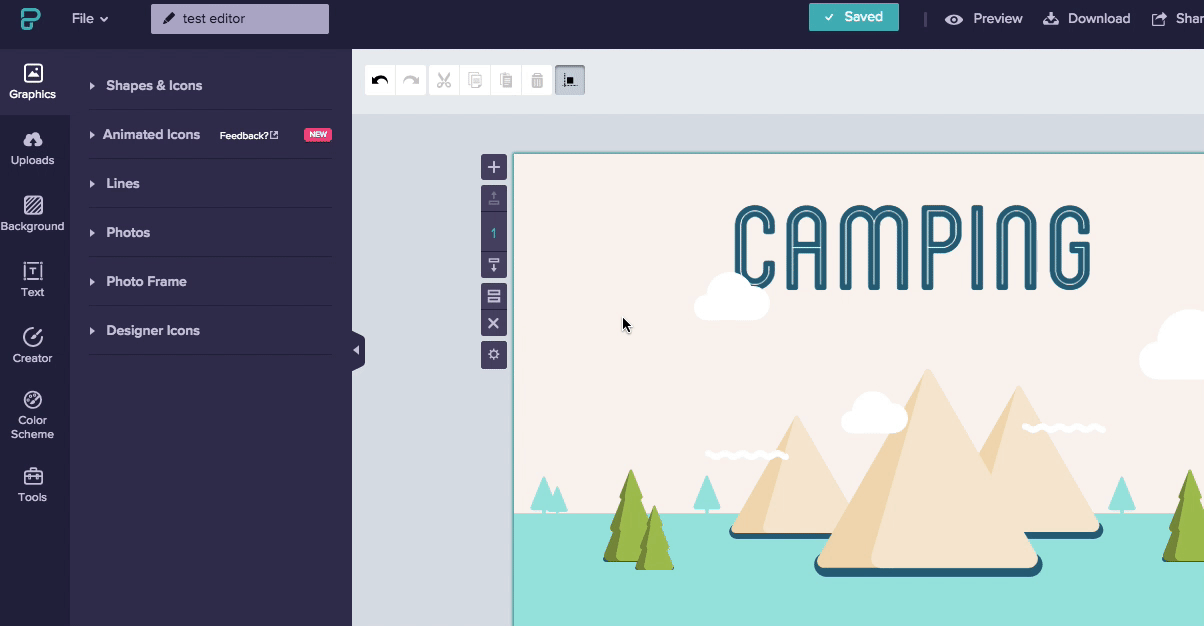 You can use this file on your canvas as you would any other image uploaded to your account.
Do keep in mind the GIF animation will only display when you choose to Publish → Public and either uses the Open On Web URL or use the provided HTML code on your website. The downloaded visual in PNG or PDF format are static images that cannot display active content such as animation.