Using Lines
Lines are great - they draw boundaries, showing us divisions and different compartments. Lines can also highlight certain elements; showing us what's important. You can enhance your Piktochart visual with the line tool in graphics, here's how!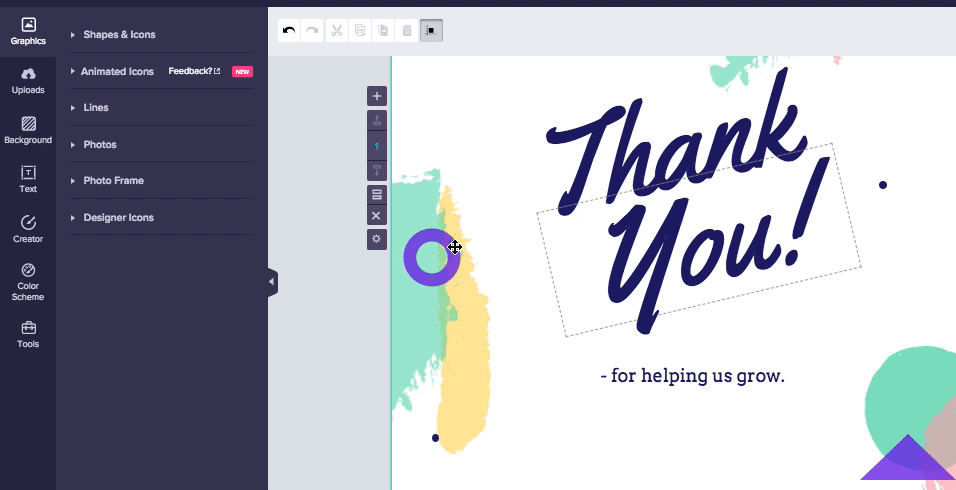 1
To insert a line into your canvas, first, click the block you wish to edit.
2
Next, click the Graphics section of the left menu, then click the Line icon below the basic shapes.
3
A line will appear in your selected block. By default, a horizontal dashed line will appear. You can then rotate and change its color as you would any other graphic element. Rotate the line by 15-degree angles by holding down the shift key while rotating, as shown above.
4
There are two exclusive tools for lines. First, you can choose to change it to a solid, dashed or dotted line. Use the drop-down in the line style selection at the top property bar. And second, you can adjust the line's width from 0%-100%, using the tool located beside the line style.