Insert Video in Piktochart Visual
You can add a YouTube or Vimeo video into your visual!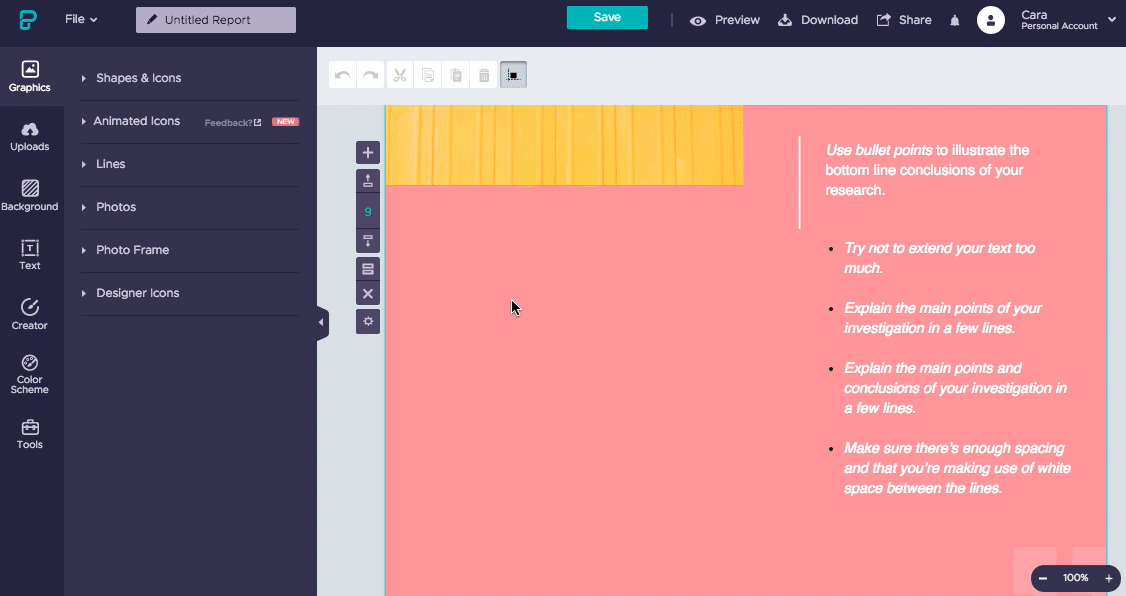 To add a video:
1
Click to select the block in which you would like to embed the video.
2
Click Tools in the left panel and choose the Video icon. Paste the video's URL from YouTube or Vimeo in the text box.
3
Click Insert and a thumbnail of your video will appear in the block. You can then move it to your desired place on the canvas and resize it as necessary.
Videos will only work when opened with the provided URL or when the visual is embedded in a website. Videos will not work if you choose to export your saved visual as PNG, or PDF. In addition, the video will not play when you are editing or previewing your saved visual. It will only play once you choose to Share and Publish and view it online.
Common Questions
Why can't I play my embedded video?
If you want your video to play in your Piktochart visual, you need to choose Share to publish your visual, then either view the visual online using the URL or paste the HTML code to a website.
Videos will not play if you download the visual in PNG or PDF formats, as those files cannot display video content.