Publishing & Sharing visuals using the Embed Code
Here are the steps to share your visual using the Embed Code
1

In the Editor, Click Share on the top right

2

Ensure that your visual is set to Public

3

Click on the Embed button, as shown below
The Embed Code is accessible through the Editor view only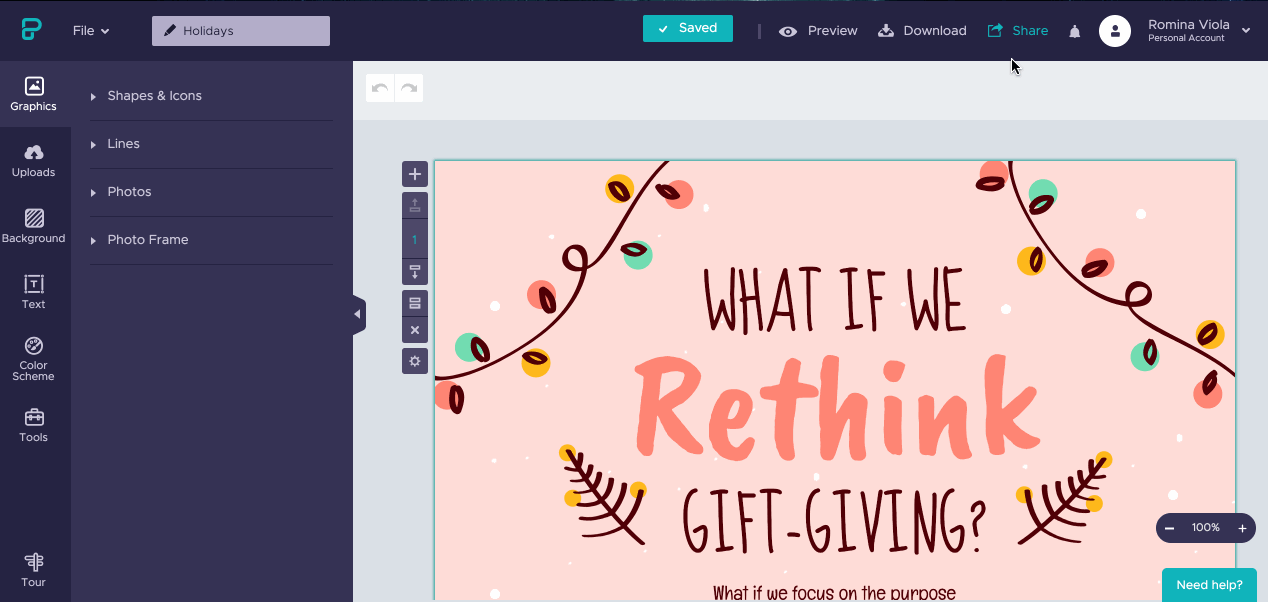 The HTML code (first) is responsive but the iFrame code is non-responsive and you can fix the visual width.
If you are a PRO user and embed your visual without the Piktochart watermark; if you transition to a free account, your visual will show the Piktochart watermark after your transition.
Happy Piktochart-ing!