Inserting a Chart
Adding charts to your visuals is one great way to present your data!
To insert a chart, go to Tools → Charts from the left editor side panel. A pop-up will appear.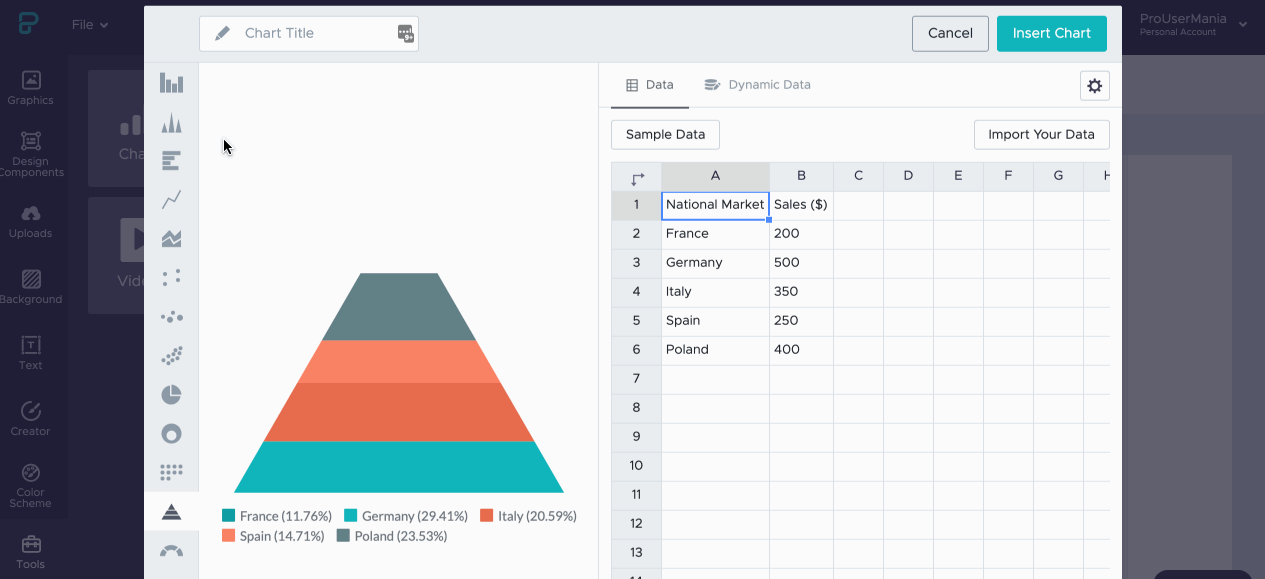 1
Choose a chart based on how you need to visualize your data from the options on the left panel.
2
Use the spreadsheet to the right to insert your data manually, or you can import your data. Within the data tabs, are two buttons - Sample Data 1 and Sample Data 2. These are variations of data points to help you preview the different visualizations.
3
You can customize your charts as you wish from the gear settings button. You can pick a new color, customize chart legends, or choose to display data labels!
4
When you're satisfied with your chart preview, click Insert Chart