Chart Legends
If you wish to show a reference legend for your charts, you'll need to turn it on in the Chart Settings.
Double-click your chart in order to open your Chart pop-up window.
Click the Settings gear which will reveal all controls
Toggle to turn on a Legend for your chart, and choose where you'd like the legend to appear relative to the chart.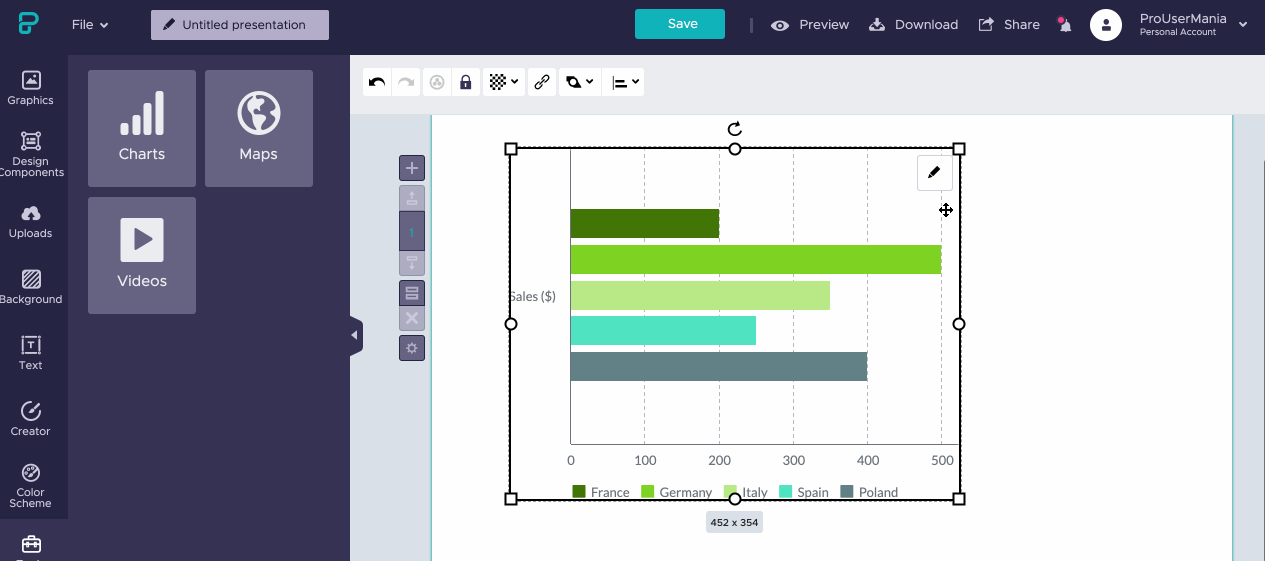 Currently, you can't change the size and font of the Legend, but you can choose if the legend will appear at the top, bottom, left or right of your chart.