Brand Colors for PRO Team
If you're a PRO Team user, you'll first go to your Team dashboard via your username in the top right.
Ensure you are in your Team dashboard, then, go to Brand Assets > My Colors in the same menu: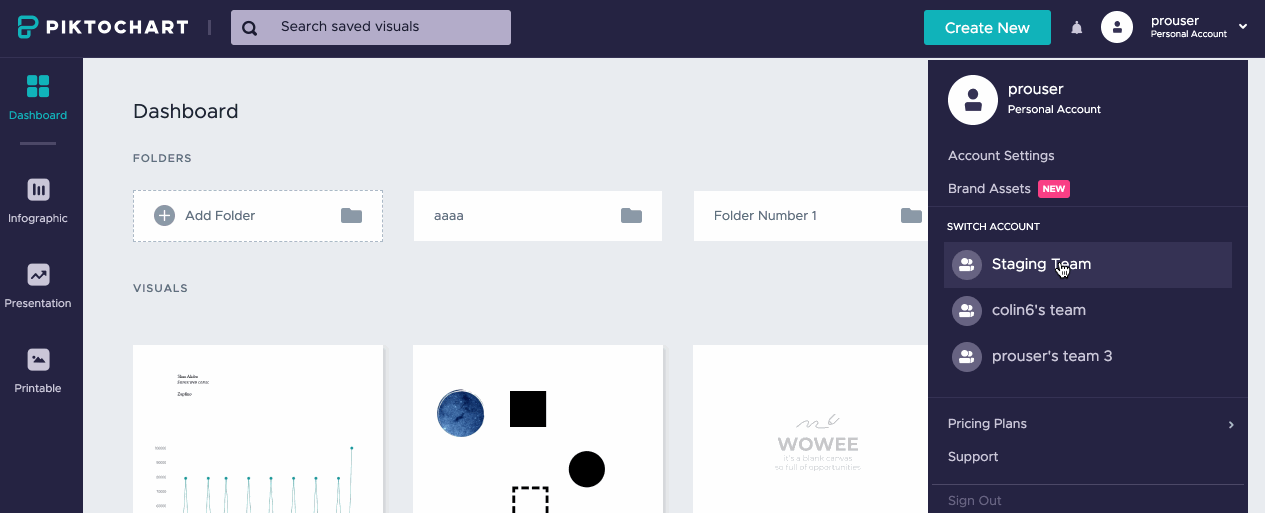 Here, you can nominate up to six colors for use across your team's visuals.
Any member of the team may add, edit, or remove colors from the My Colors selection. Any member of the team may use the selected colors when designing a visual or creating a color scheme.