Folders for visuals
Once you have created and saved your visual, you will see its thumbnail appear on your dashboard. From this thumbnail, you will find in the shortcuts menu an option to move it into a folder.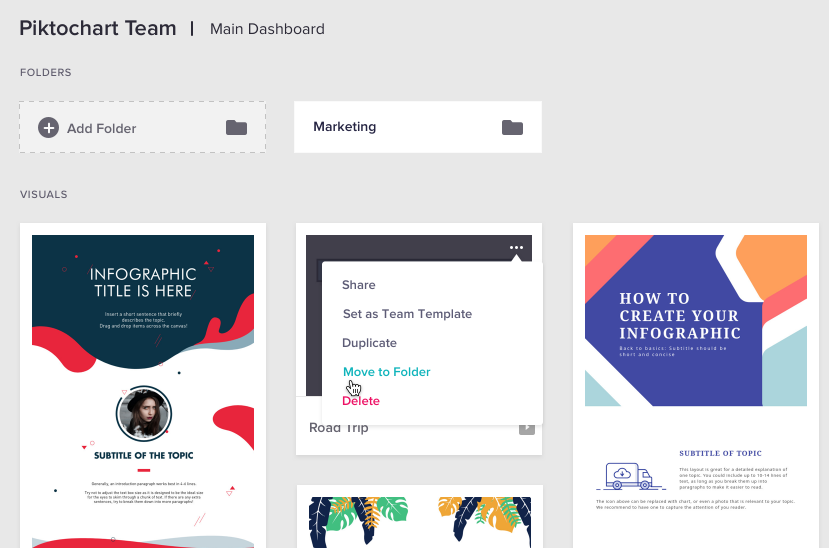 Once selected, you will be able to select which folder your visual is to be moved into and whether you would like other visuals to be moved to the same location.
For visuals already in folders, you may reassign them to other folders, or to the main dashboard, using the same method.
In addition, you have the ability to rename or remove a folder that already exists. Should you remove a folder, all the visuals in the folder will be emptied out onto your main dashboard.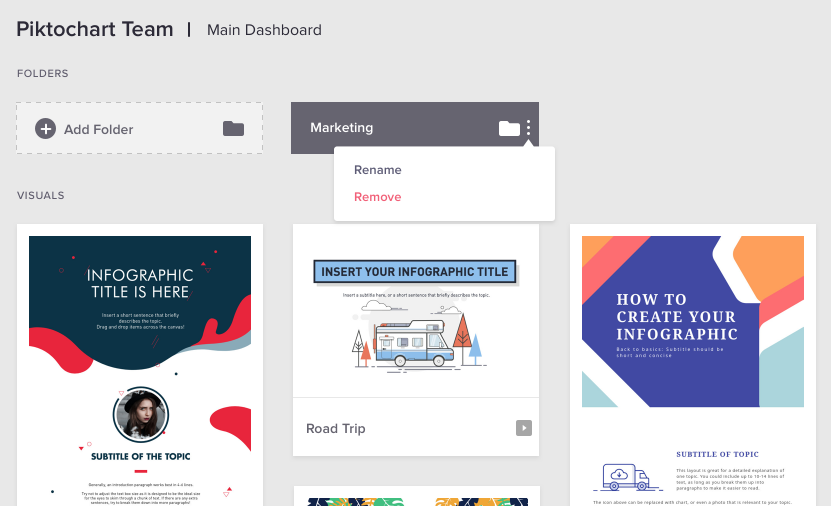 You must have a PRO or PRO Team account to access this feature. PRO and PRO Team users can save as many folders as the dashboard can hold.