Color Scheme for Maps & Charts
The color scheme palette will be visible in the color picker control in the map or chart editing window and you can choose from any of the color scheme colors to apply to your map.
However, please note the map objects are not associated with the color scheme, and thus if you switch to another color scheme, the maps will not automatically switch to the newly selected color scheme.
You would then need to change the colors in your maps or charts manually.
1. Choose your color scheme: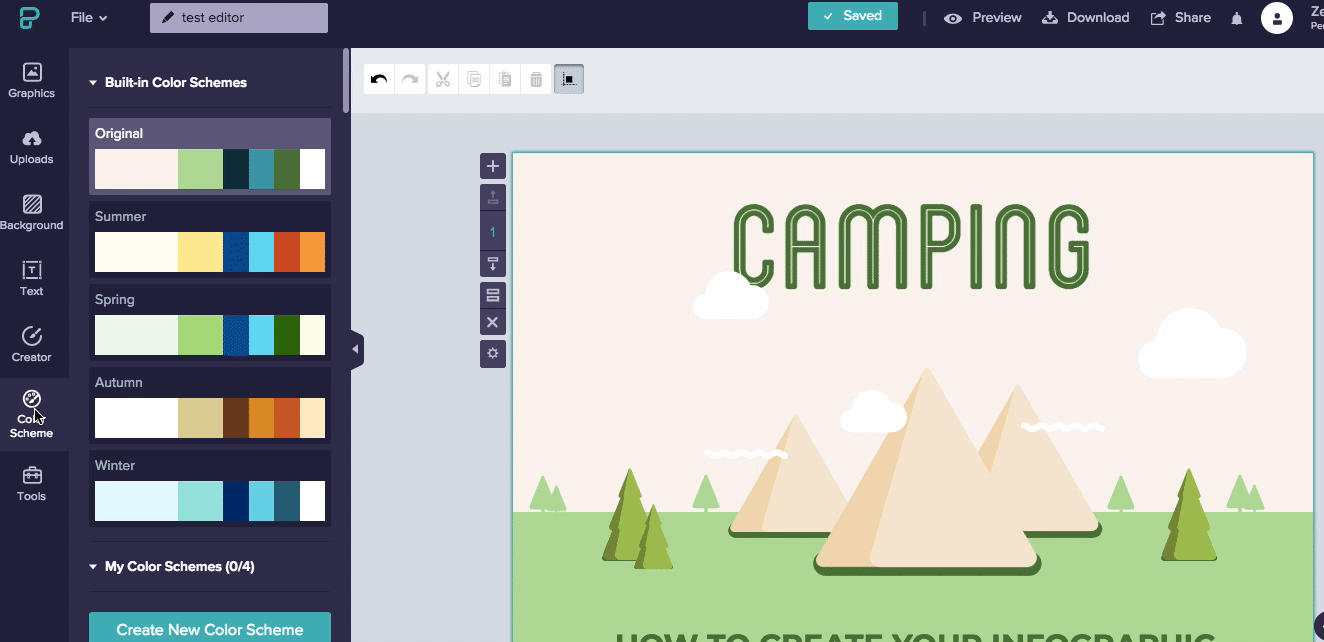 2. Then choose from the color scheme colors in your chart or map.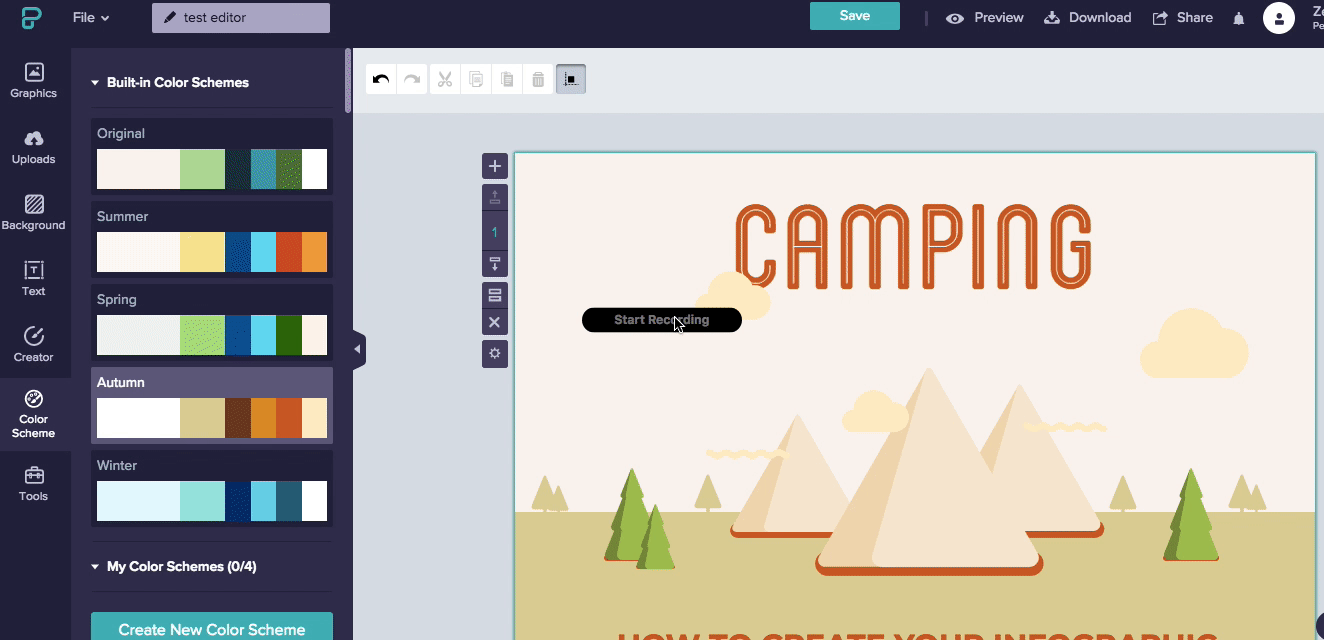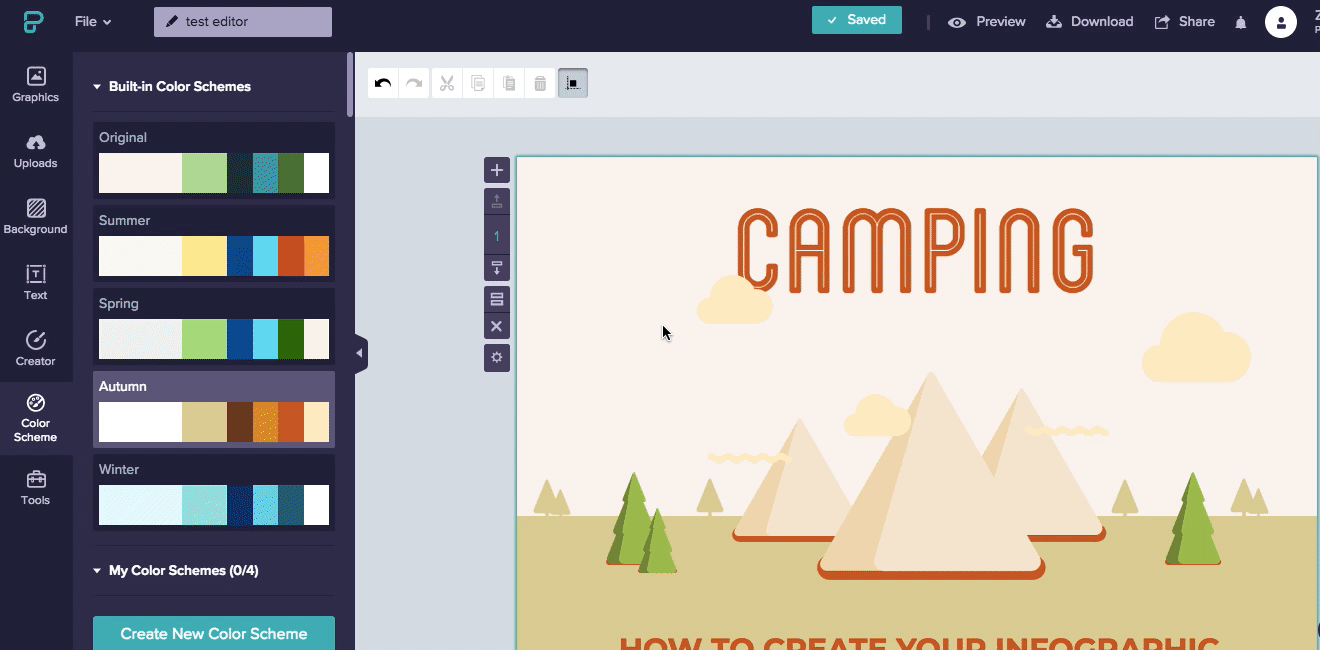 Or, you can choose to create a color gradient for an area value map.
If you're using an area value map: Colors for individual areas on the map cannot be changed because the gradient color will be automatically adjusted in that region, according to the column you chose to be represented in your area-value map. To select a color for a specific area, you'll need to turn off 'Area Value Map.'