Displaying Chart Values
When you export your completed Piktochart visual as an image, the values/ numbers represented on your chart will not appear by default. You'll need to turn on the Static Value on Export option. This way your downloaded visual will show all the values on your chart. Refer to the example below.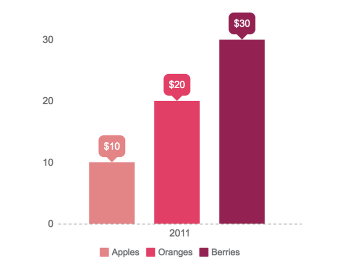 You will find this option in the Settings tab of your Chart pop-up window.