PRO Team Dashboard
Now you have access to two workspaces: your Personal dashboard, and your Team dashboard. Here's how you can switch between the dashboards: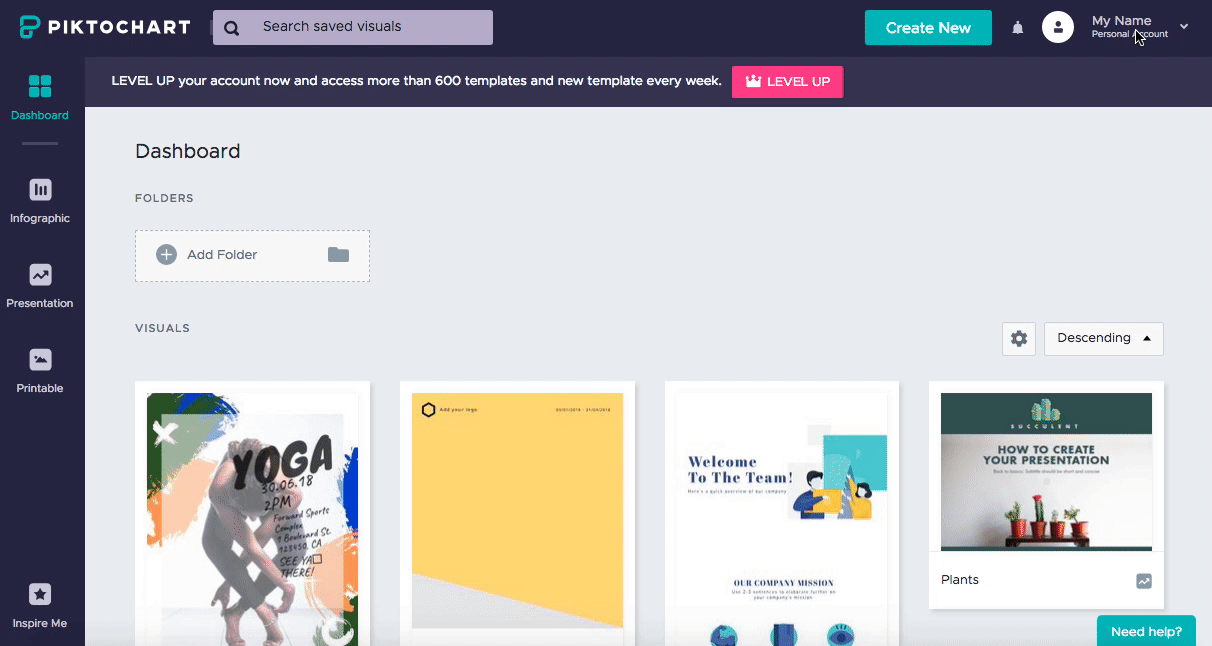 This means:
Your original personal dashboard will remain the same; you will still have your personal Pro or Free access (unless you change that Personal status by unsubscribing or subscribing individually).
You will be able to switch between your Personal dashboard and your Team dashboard, and each dashboard will have a separate set of visuals.
You will be able to copy visuals from your Personal dashboard to your Team's dashboard, but not vice versa.
Anything you create in your Team workspace is only available there. These visuals will not be transferable back to your own personal work-space due to the design of the Pro Team platform.