Rotating Objects
To rotate an element on the canvas, first select the element you would like to rotate. A circle handler will appear at the top in the middle.
Click the handler and drag it to the right to rotate clockwise. Drag to the left for anti-clockwise rotation.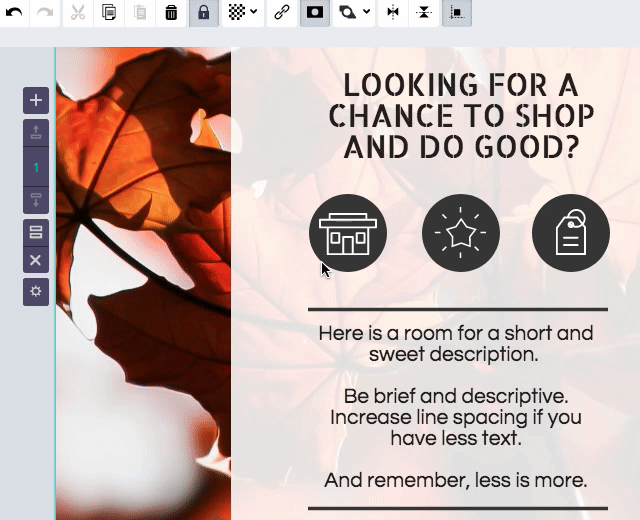 Hold the SHIFT button on your keyboard to rotate at 1 5-degree intervals. Undo individual actions by using the Undo/Redo buttons at the menu toolbar on top. Or use keyboard shortcuts CTRL-Z to undo and CTRL-Y to redo.
To reset an image to its original orientation, double-click the circle handler.