Editing/Adding Blocks (pages)
Blocks
1

We designed our canvas in such a way that you can build your Piktochart visual one block at a time. It is a great way to split your visual into sections. Blocks allow you the freedom to then rearrange your visual to suit your liking.

2

Each block can be edited separately to have a different look and feel - or you can clone blocks for a unified look across multiple blocks. Build your visual out of uniformly sized blocks and turn your visual into a presentation.
How do I edit them?
Click the block you want to edit to select it. Six buttons will appear to the left of the block. From the top, the block buttons allow you different functions as described below.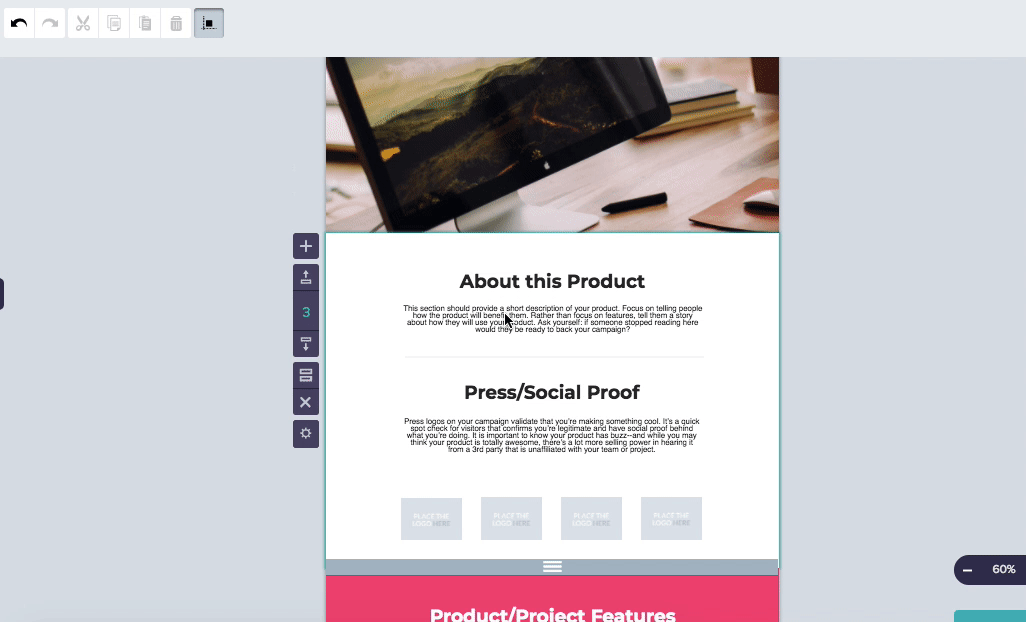 Adding Blocks
' +' will add a new, empty block to your canvas. The new block will appear below with the same background and dimensions as the block you initially selected.
Arranging Blocks
To change the order of your canvas blocks, click the 2nd button to move the selected block up,
The 3rd button moves it down.
Cloning Blocks
The ' =' button will clone the block, adding it as a new block with identical elements below. Note that our cloning in this matter is not the same as copying; you can't paste it into a new canvas.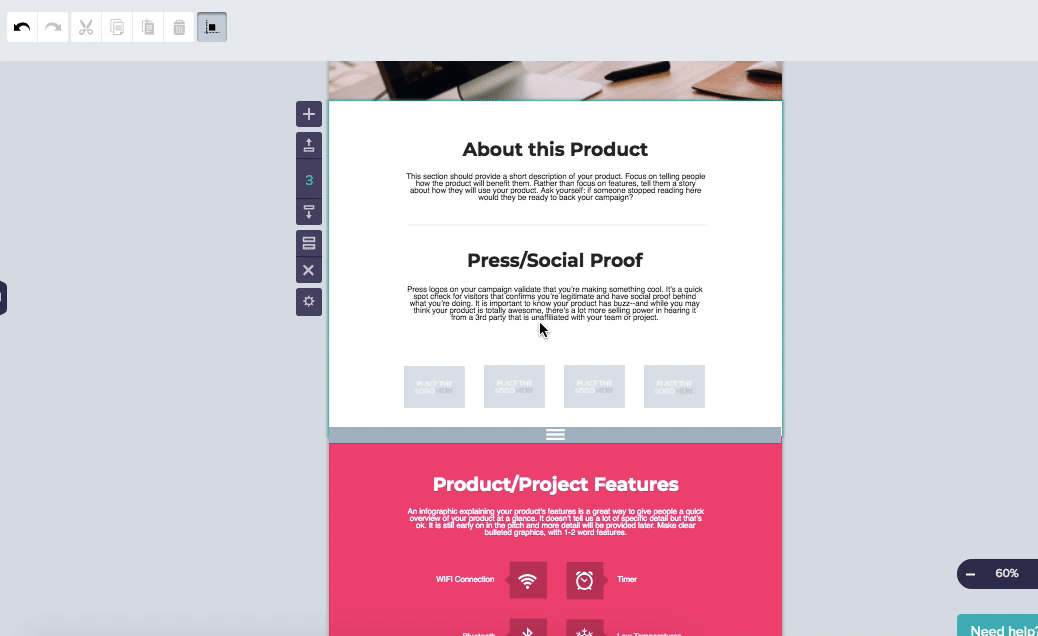 Deleting Blocks
The ' x' icon deletes the block from your visual.
To edit the size of your blocks (you can set it to the letter, A4 or custom size) click the "Gear" icon at the bottom is for Settings, which allows you to resize your canvas. You can input your canvas' desired block width and height. The exception is our Presentation templates, which fit the aspect ratio of typical presentations. The size of each block is fixed.
For a Presentation template, the height is always set based on the width you choose and this cannot be changed independently.