Downloading in A1 , A2 & other A-series Sizes
To print in any A-series paper size, you need to resize your blocks. The Poster, Report and Flyer templates allow you to change the size for all the blocks when you change the size of one block. You should toggle on 'Download As Blocks' when downloading (especially to separate multiple pages).
Before downloading, there are 2 options to prepare your pages to be downloaded in an A-series (A0-A10) paper size:
Option 1: Use A4 Ratio
To print in any A-series paper size, first choose A4 size as the block size. A4 shares the same width-to-height ratio as other A-series paper.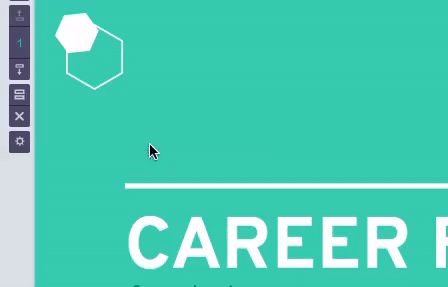 Download the visual at the highest quality. Then when printing, choose the paper size desired (eg. A1 or A0) and use the "fit to page" option. Since the ratio is the same, it will fit perfectly!
Option 2: Use custom dimensions
Using the block settings, you can set a custom size equal to the paper size, such as for A1: 23.39 inches x 33.1 inches (A1=23.39 x 33.1; A2=16.54 x 23.39; A3=11.69 x 16.54, etc.)
Be sure to hit the return key after you have entered both dimensions.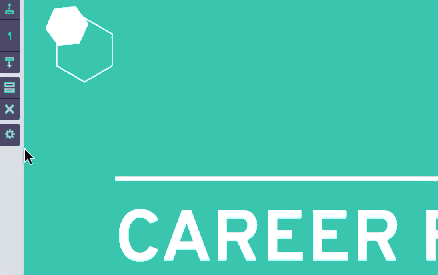 However, please note the maximum width for the custom block settings: 40 inches, 101.6 cm, 3840 px. Hence this option for A-series paper size is not available for a landscape A0, since the 33.11 x 46.81 custom dimensions are too large.
You can choose to set your dimensions by inches, centimeters or pixels.