Preview Visuals
From your dashboard, you will see thumbnails of the visuals which you have created. To access a preview from the dashboard, hover over any individual thumbnail, and then simply click Preview, as shown below.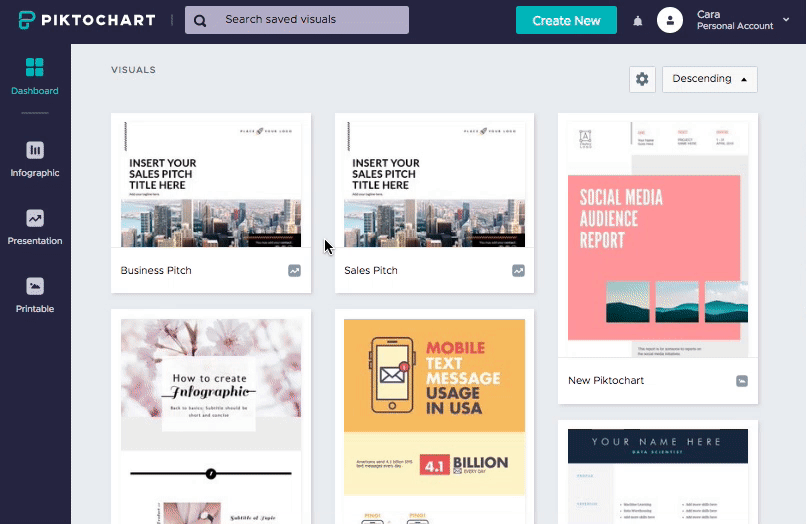 You can also preview using the tool in the top right when in the editor.
In preview mode, you can see your design without the distraction of the editor. It provides a clear picture of what your visual will look like when embedded or printed out.