Adding Team Member to PRO Team
Here's how to add a new team member: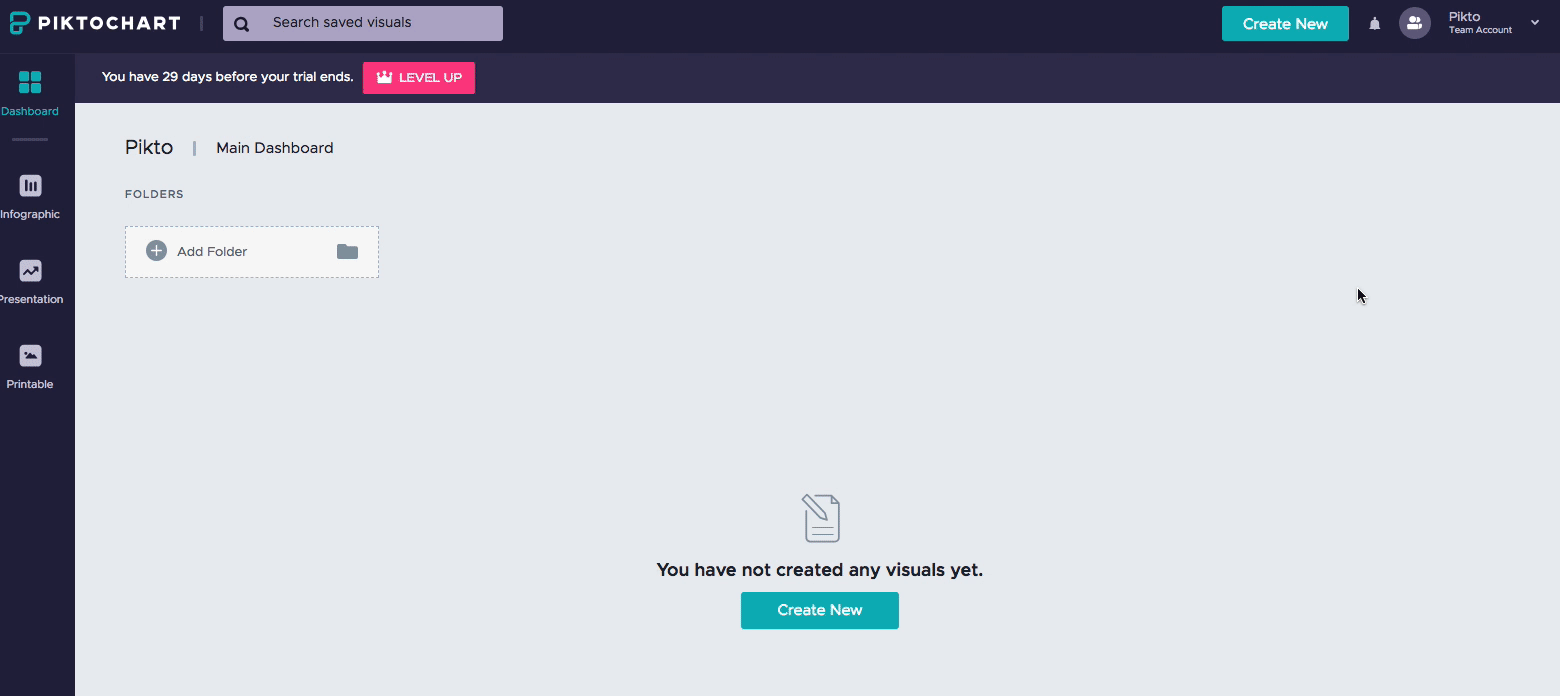 Go to your team settings, found under your profile in the top right corner of the editor or dashboard.
Enter the new team member's email address into the invitation field.
Assign them a role, and send the invite on its way!
If you are inviting an existing Piktochart user, we recommend that you be sure to send the invite to the same email address with which they are already registered on Piktochart.
You can only add new members if there is space in your team. Should you need more space, you may purchase extra seats by selecting 'Add/Remove Seats' from your Team Settings page. You will be able to add new members once you have purchased the required seats.
Common Questions
Does another user need to be PRO before they can be invited to join my team?
You can add a Piktochart user to your PRO Team, whether they are a current Free or PRO user. When you assign them a seat on your team, they obtain access to all PRO Team features through your team.
For individual PRO users who hold a seat on your PRO Team, they will have a personal PRO workspace.
Free users who hold a seat on your PRO Team, they will only have access to PRO features through the team dashboard and workspace.
They will be unable to use PRO features in their personal workspaces.