Free Account
Free users are allowed to create up to 5 visuals in their accounts. While you can delete old visuals and create new ones, the total document count must remain at or below the limit.
If you reach the 5 visual limits, you will see this pop-up message, inviting you to upgrade to create more visuals: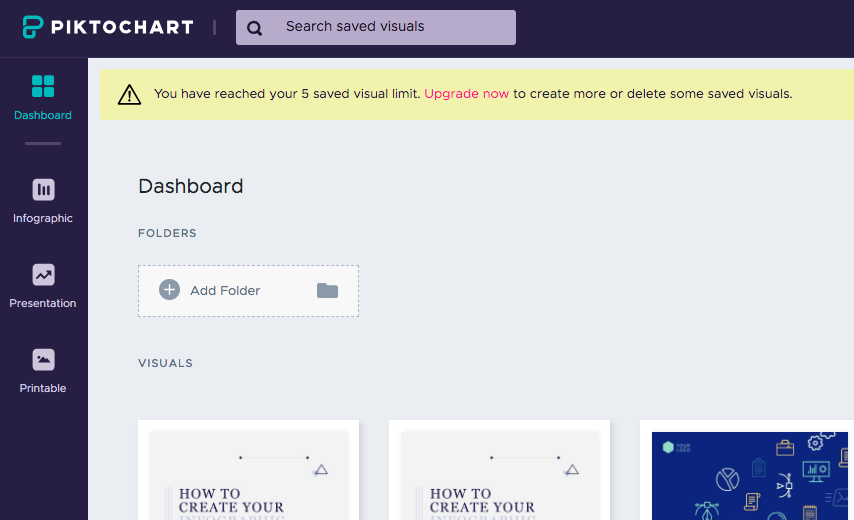 You will still have full access to all your existing visuals even if you have reached the 5 visual limits. This includes editing, sharing, publishing, and downloading your existing visuals.
You can delete older visuals and create new ones to workaround the visual limit if you do not upgrade to PRO. Check out our Delete Visuals article to learn more!
Common questions
Will my visuals disappear? What happens to my embedded visuals?
All your saved visuals will still remain on your account. We will never delete your visuals without your permission.
All embedded visuals will continue to work as it is.