Unlink Social Media Account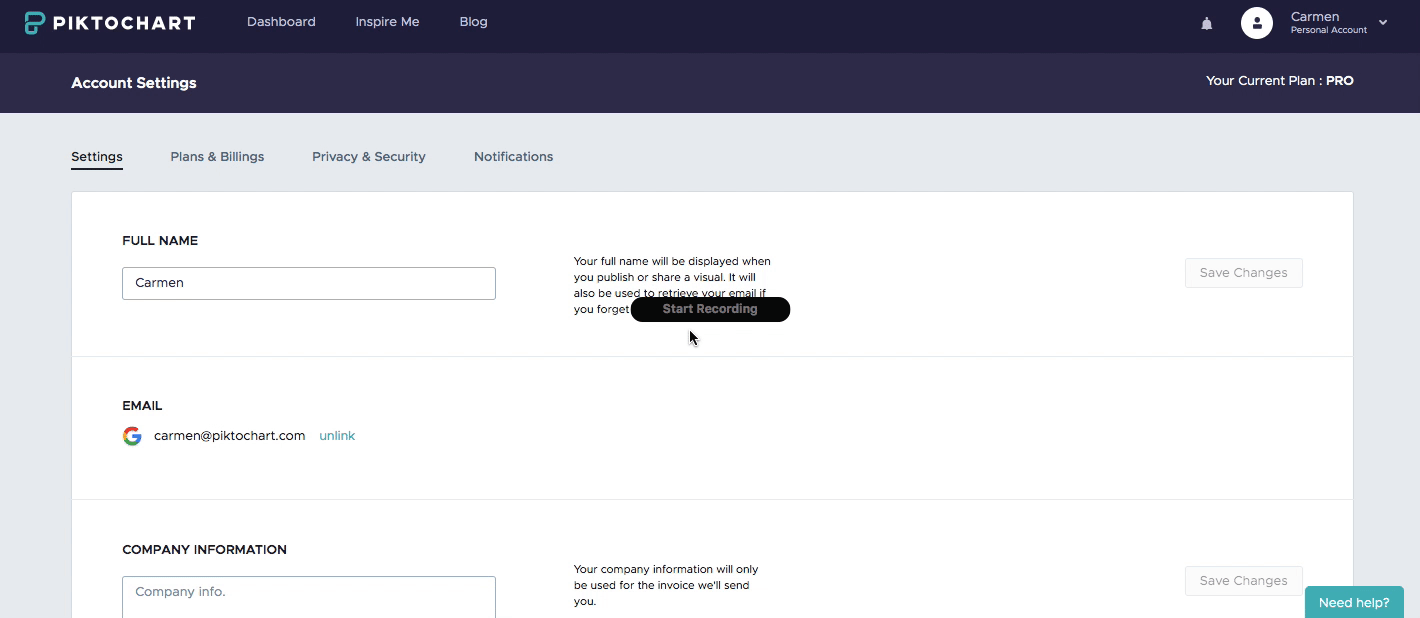 1

On the right side of the header menu, you'll see your username- hover over it and the option to access Account Settings will appear.

2

Click this and you'll see your social media account; beside it, you will see unlink.

3

Click unlink and your social media account will be no longer be associated with your Piktochart login. You can change your email to log in.

4

You will also need to set a password to log in with your email. An email will arrive at your login address with the details and instructions.