Adding Background Image
You can customize your visual background to create an impactful and engaging visual. You can either use a solid color background, add patterns or make it pop with an image!
Here's how you can add your own image and set it as your visual background: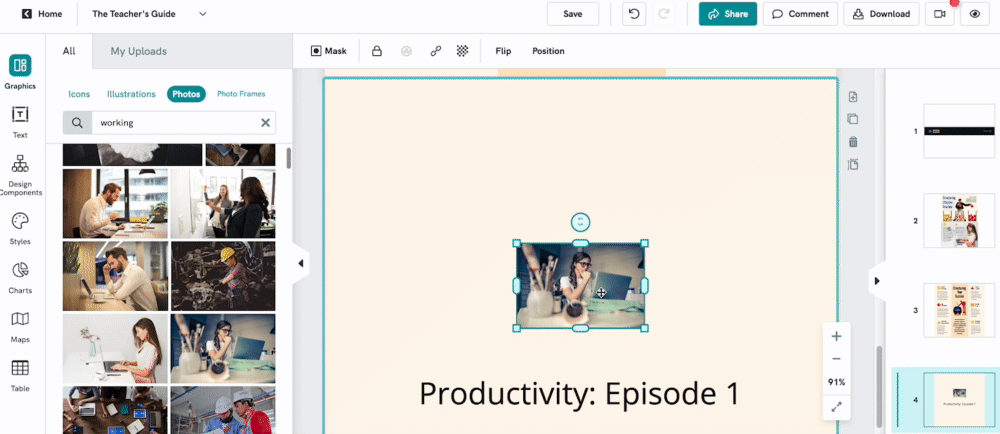 1
Select an image you wish to set as a background. You can either upload your own image or select an image from our own Photos Library.
2
Go to Arrange function (found in the toolbar at the top right panel) function to layer your image to be the background. Scale the image accordingly to fit the page.
PRO TIP: Your image will automatically scale proportionately. If you wish to change the proportions, hold the SHIFT button on your keyboard as you click and drag the handlers of your image.
3
Then, set your selected image as the most bottom layer by selecting the Send-to-back option under the Position dropdown.
PRO TIP: Use the lock tool (🔒) to have the image stay put while you edit other objects around it.
4
Finish off by setting the background opacity.