Presentation
What is Presentation format?
Presentations are the process of introducing a topic to an audience, typically with the aid of projected images as slides. This style of communication was pioneered by MS PowerPoint.
We at Piktochart want presentations to be fun, so we provide an alternative way for you to show your Visual as 'slides'.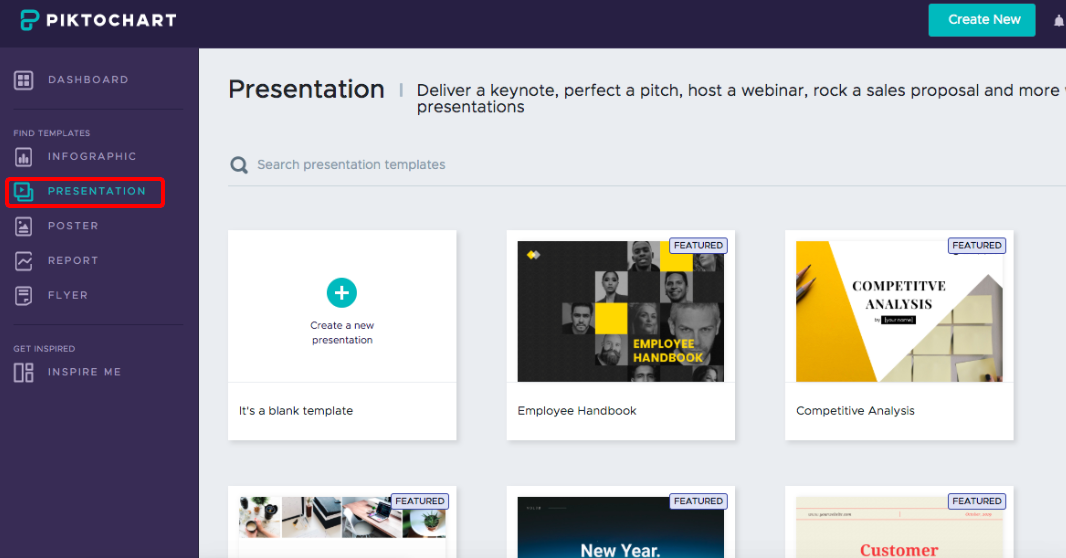 Piktochart's Presentation templates fit the 4:3 aspect ratio of typical presentations. The size of each block is fixed at 800px (width) x 600px (height). For a Presentation template, the height is always set based on the width you choose and this cannot be changed independently. This maintains the 4:3 ratio at all times.
You can go into Piktochart's Presentation Mode easily and quickly from the Piktochart output page. Read this article for a step-by-step on how to enter presentation mode from the Piktochart output page.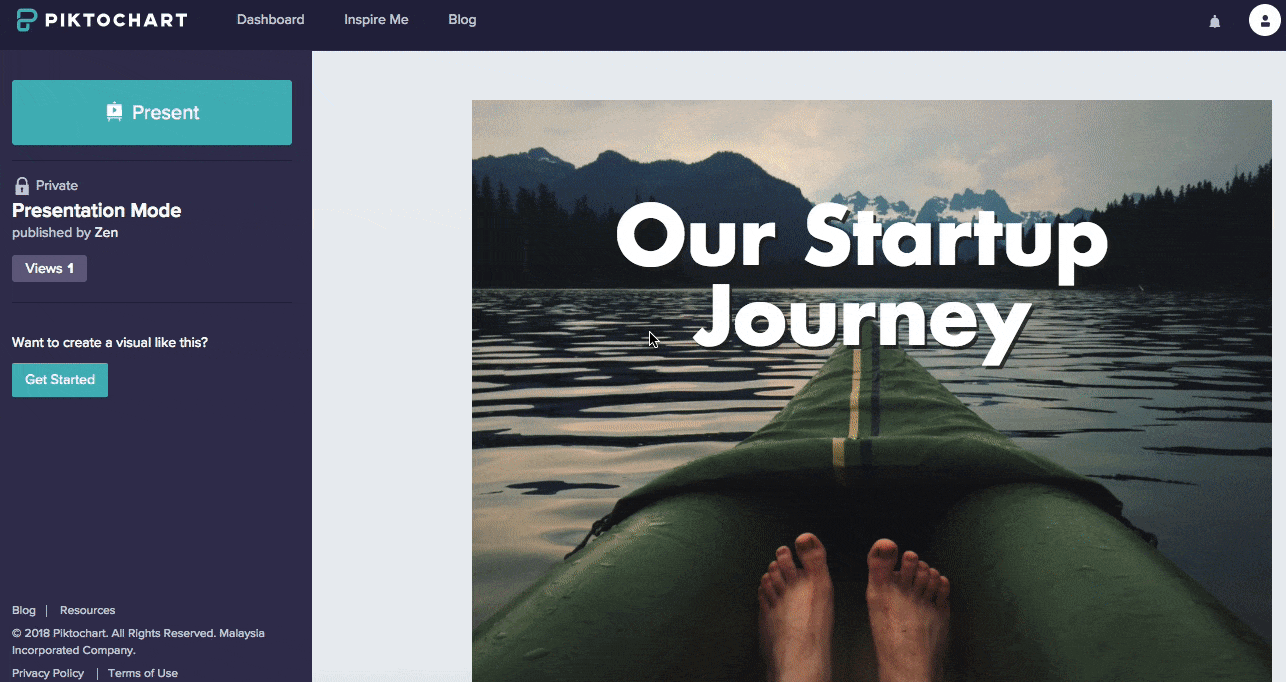 Access all Presentation templates in your template selector here!